A Dream Ride In The "World's Nicest Lamborghini"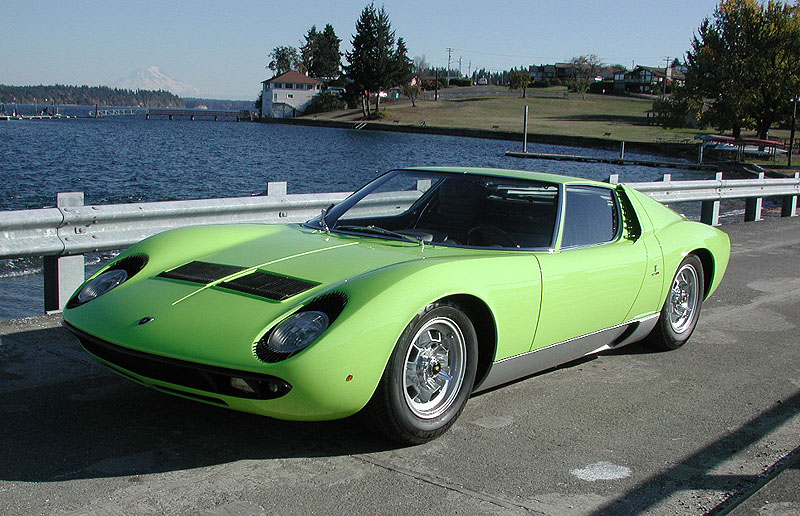 Sam Barer's Sound Classics from Apex Marketing Strategy

I was walking hand-in-hand with my daughter at this summer's Olympia, WA Lakefair Car Show, taking in the beautiful muscle cars (including more Chevelle SS396s than were ever produced by Chevrolet,) when something stopped me dead in my tracks. There in front of me was one of a handful of cars on my dream car list: an ultra-rare 1967 Lamborghini P400 Miura.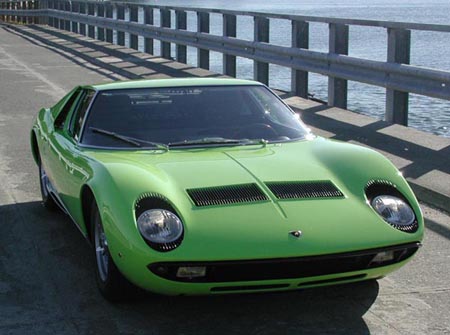 The crowd around the car didn't recognize its rarity or history. One of 765 produced, Elvis was more likely to be at an Olympia car show than a Miura. I stood there answering questions from the puzzled crowd about the exotic car, hoping that the owner would reappear before my two-year-old daughter commenced meltdown.
Three months later, I tracked down the owner, Paul Hoey of Hoey's Autobody in Olympia. Three years ago Hoey acquired the Miura, named for the famous line of Spanish fighting bulls. He logged over four thousand hours in a complete nut-and-bolt restoration, fabricating much of the needed parts himself. After its appearance at Lakefair, Hoey spent well over 100 additional hours preparing the car for the prestigious Concorso Italiano show in Monterey, CA.
And all the car did was win an unprecedented trifecta of awards: "Best Lamborghini," The Lamborghini Factory's "Best Lamborghini Trophy," and the coveted "Best in Show." In other words, this is probably the nicest Lamborghini on Earth at this moment.
Meeting Hoey at his shop for a dream ride in the perfect Muira, I realize the car is even more gorgeous than when I first laid eyes upon it. Its Pistachio Verde (bright green) paint gleams in the clear sun of the brisk October day. The rear-hinged tail section is up, revealing the glorious four-liter V12 engine, idling beautifully.
The P400 Miura nearly caused riots among the crowds at its 1966 Geneva Auto Show launch. Its Bertone-penned body was low, long and looked like nothing else on the road. It was the first production mid-engine supercar, and at nearly $20,000, it exceeded the price of rival Ferraris by $5,000.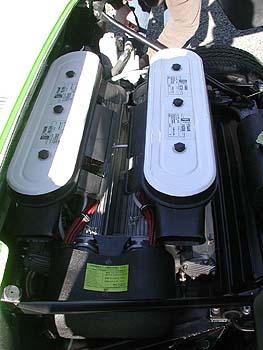 We slide into the cockpit. Lamborghinis are often attacked for horrible ergonomics, but for anyone under six feet the Miura is extremely comfortable, offering headrests affixed to the rear panel and a foot rest for the passenger. However, at 6'4", I try to keep my head from ruining the beautiful headliner. The whole interior is covered in precisely stitched leather. Large Jaeger speedo (in KPH) and tach face the driver, while a center bin contains six gauges with information such as olio and benzina.
Hoey puts his foot into the accelerator, and we're off. The engine sound emanating from directly behind our heads is indescribable. No onomatopoeia such as whirl, growl or roar effectively communicates the sheer marvelous sound of four triple-choke downdraught Weber carbs sucking air and fuel into the four-cam engine only inches behind your head. It is the best sound to car-crazy ears, period. (Click here for a .wav audio file of the Miura's engine!)
We take the car down the twisty roads leading to Steamboat Island, each passing pedestrian gawking. There's virtually no body roll, yet the suspension is totally compliant with no jarring to the occupants. If it weren't for the excessive engine note and limited luggage space, it would be considered a luxury GT rival to Ferrari and Aston Martin.
Initially Hoey apologetically requested that he perform all the driving, but on the way back he tells me I must drive the raging bull to fully appreciate it. Before my brain can make me say "no thank you, this is your 100 point concours baby," I'm in the driver's seat of my dream car.
Those waiting to hear how hard it is to drive a Miura will be disappointed. This car is quite user friendly. Clutch is light and pick-up is ultra-smooth, although launch is a little difficult due to the pedal pressure required to depress the accelerator. Gear changes require patience and are anything but precise with long throws and an unforgiving metal gate, but hitting the changes perfectly is very rewarding.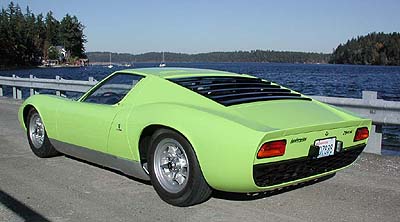 Power is blistering, but ultra-smooth. 350 horsepower motivates the 2850-pound Miura to sub-six second launches to sixty miles per hour and a top speed in the area of 172MPH, making it the fastest production car of the 1960s. Steering is perfectly weighted and precise. Lateral grip is immense, although legends of sudden lift-throttle oversteer prevent exploring its limits.
After close to fifty miles inside the Miura, Hoey and I are all smiles as we talk about its continued well-deserved space on my dream car list!
Back to Apex's Automotive Content Services